Ethan W. Barclay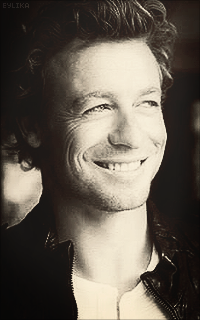 ▼ MESSAGES : 29
▼ INSCRIPTION : 14/04/2013
▼ AVATAR : Simon Baker
▼ PSEUDO : (Lena) Banana
---

Sujet: (F/LIBRE) ROBIN TUNNEY Mer 17 Avr - 13:02

---

▲

Camila Hollis


I know you ain't the one to play the game.


---------------------------------

Nom : Hollis Prénom : Camila Âge : 28 ans Lieu et date de naissance : Le 27 novembre 1984 à Miami. Activité professionnelle : Avocate juridique Situation amoureuse : Célibataire mais craque pour Ethan Orientation sexuelle : Hétérosexuelle Situation financière : Aisé J'aime : Lire. Les bains chauds. Les cas difficiles. Les hommes élégant. La mode. Le vert. Les Starbucks. Les macarons. J'aime pas : L'injustice. L'ignorance. Les gens arrogant. la pistache. Signe astrologique : Sagittaire Groupe : Magnolia Forever

---

les points importants

▲L'histoire, ses règles, son caractère sont complétement libre. Ce qui est présent en-dessous ne sont que des idées. Je remercie INFINIMMENT la personne qui prendra ce personnage, sachant aussi que le prenom et nom sont modifiable a souhait:
→ Camila à des origines italiennes. Elle a perdu sa mère à l'âge de neuf ans. Elle a alors été élevée par son père qui est pompier. Elle a une sœur plus jeune qu'elle, Kristen.
→ Elle n'a eu que deux petit-amis au cours de sa vie, mais a enchaîné quelques aventures.
→ Elle adore sortir avec ses meilleures amies. Son meilleur ami est d'ailleurs gay.
→ C'est une femme forte et indépendante qui rata son concours pour rentrer dans la police.
→ Sa fête préféré est la The Valentin's Day.

Entre toi et moi

▲Ethan et Camila se sont rencontrés dans un ascenseur. Ethan tomba rapidement sous son charme. Il essaya ensuite de la retrouvé comme il peu. Il lui envoya donc des fleurs pour lui prouver qu'il était lui aussi encore dans le building où tous les deux travailles. Il est très intéressé par elle et elle n'a pas l'air insensible à son charme.
Camila Hollis


▼ MESSAGES : 2
▼ INSCRIPTION : 27/05/2013
▼ AVATAR : Robin Tunney
▼ PSEUDO : Camila Hollis
---

Sujet: Re: (F/LIBRE) ROBIN TUNNEY Lun 27 Mai - 17:09

---

Regarde qui est là